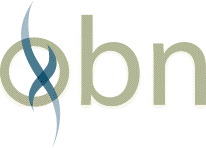 OBN sponsors the Oxford Cafe Scientifique
We have been fortunate to obtain 2011-12 sponsorship from OBN, which started as the Oxford Bioscience Network, but has now expanded to encourage scientific networking around the Thames Valley and beyond.
Initially OBN's support will be used to allow us to invite speakers with more substantial travelling expenses, and to increase the amount of refreshments on offer at each Cafe.

About OBN
OBN is a not-for-profit business network which provides comprehensive support for bio-technology and medical technology companies in Oxford, the South-East of England and beyond. OBN's activities can be summarised as providing networking opportunities, partnering which means bringing Research and Development (R&D) companies together with people who can provide licensing and investment help. OBN also provides a group purchasing scheme, advice and information dissemination. OBN is sponsored by Shire, as Corporate Patron, and corporate sponsors MEPC, Manches LLP, James Cowper, Red Moon Executive Search, PiR Interims, SRG, FOCUS Insurance, World Courier and Citigate Dewe Rogerson as well as by its extensive membership of R&D companies and other companies across all parts of the life sciences industry.

Networking is achieved through a regular series of BioTuesdays, OBN's evening networking events in Oxford, Milton Park, Basingstoke, London and Reading which typically feature 3 expert speakers talking on a topic of business, finance or scientific interest. They are typically attended by 70-130 delegates from across the south-east, and take place on the last or second to last Tuesday of the month. About 14 BioTuesdays take place annually.

Partnering is achieved through the annual two-day BioTrinity partnering and investment conference, which is attended by over 750 delegates from 20 countries who take part in nearly 2000 one-to-one partnerings and watch over 40 company showcases and international expert panels, attend workshops, an exhibition, and networking receptions. BioTrinity is the UK's largest partnering conference and OBN generates more R&D-company-to-investor interactions than anyone else in Europe.

Group Purchasing is achieved through OBN's Group Purchasing Scheme, which is managed by a specialist purchasing manager, and which saves Full Member companies substantial savings on lab supplies, dry ice, gases, employee screening and many other commodity areas and services.

Advice is given through our BioEntrepreneurs Advice Bureau which brokers free 1-to-1 meetings with seasoned professionals to guide start-ups and emerging companies to help entrepreneurs succeed.

Information is disseminated by sharing knowledge through the OBN website and regular news emails. OBN also produces a tri-annual BioCluster Report and BioCluster Map, showcasing Oxford and South East biotechnology companies, and providing an in-depth overview of the industry in our area. OBN strives to do all of this with a not-for-profit ethos, prioritising access to our services to our membership with a strong commitment to support early-stage and emerging R&D companies.

You can find out more about OBN by visiting the OBN website or contacting OBN by email on info@obn.org.uk.